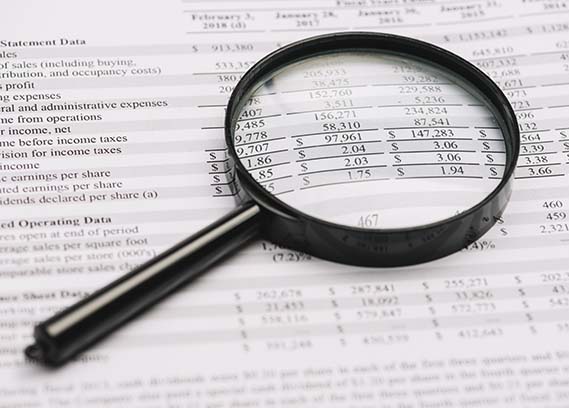 Overview
Financial, Organizational and Operational Audits are indispensable missions for the sustainability of your company.
Get the service of our auditors and receive valuable deliverables that will allow you to critically examine and correct any flaws in your accounting and operational system.
The Legal Audit: it is a mission of examination of companies accounts of the following legal forms:
Public Limited Company
Limited Liability Company and similar whose turnover exceeds 50 million MAD.
The statutory audit mission may also be decided by the Directors or the General Meeting of companies not legally subject to Audit.
Contractual Audit: the contractual auditing of the accounts is not mandatory by law but may be conducted following the decision of the Management or the General Meeting to have an audit report certifying that the accounts and the financial statements, reflect the faithful image of the company's assets, and are sincere and regular.
This may be an Audit of the Bids/tenders of the company or Expenses Audit, the reports of which indicate the main weaknesses or anomalies to be corrected.
This is a mission during which the auditors look at the organization of the company, the application of internal procedures, the review of the organization chart, verification of job descriptions, etc.